Descripción del producto
A2 B1 Multifunction Aluminum Composite Panel Line

A2 B1 Multifunction Fireproof Aluminum Composite Panel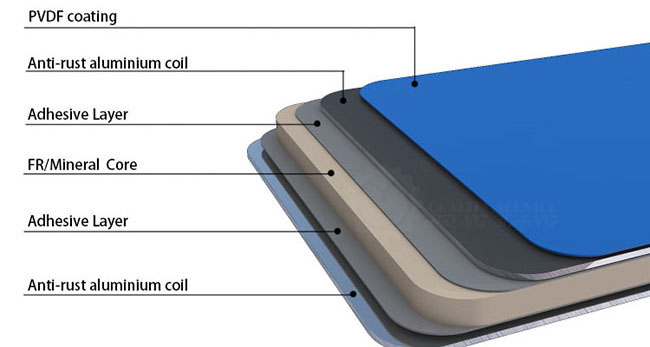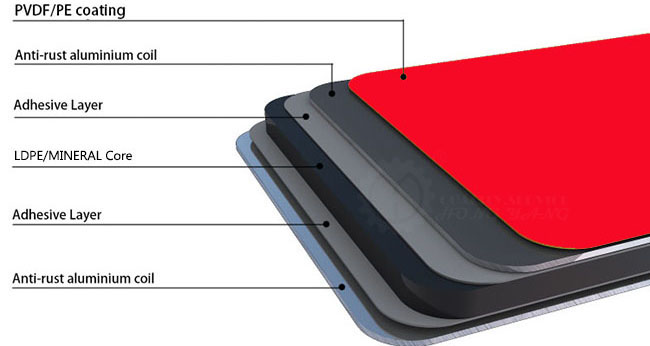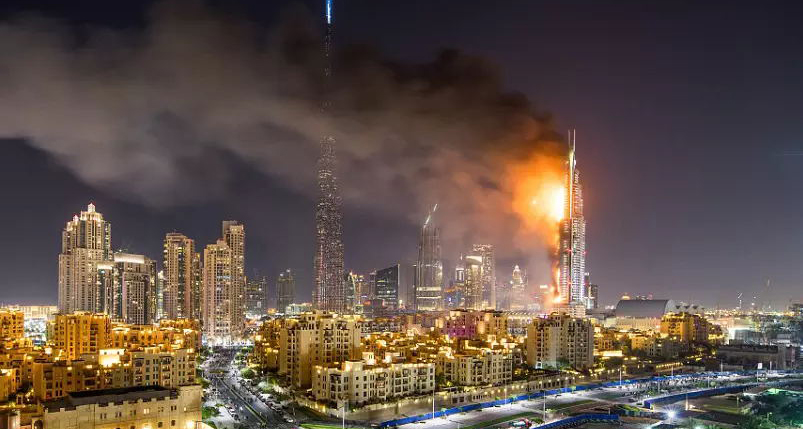 The inevitability of A2 ACP for Facade
Due to huge of the famous building, tower, hotel fire accidents, many person lost their life, many family lost their loves. As one reason is they use the normal

polyethylene

or low grade fireproof Aluminum composite panel, once the fire comes, the core will burn with 20 seconds, and comes big fire and smoke.
But A2 noncombustible Aluminum composite panel even 30min, no fire and no smoke, so it is the new and better product to replace the normal Aluminum composite panel.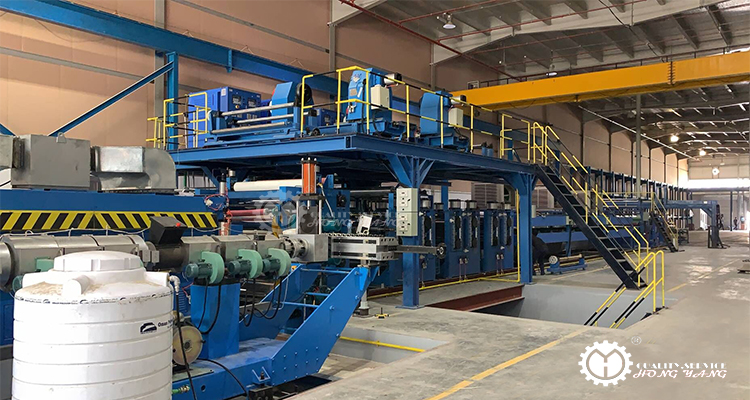 A2 B1 Aluminum Composite Panel Production Line
The production line is newly designed by
Hongyang Machinery, which use the ready noncombustible A2 core roll to continuous lamination with the top and bottom aluminum, after bonding, the panel can be noncombustible.
Meanwhile, this machine also can switch to produce the normal and B1 fireproof aluminum composite panel.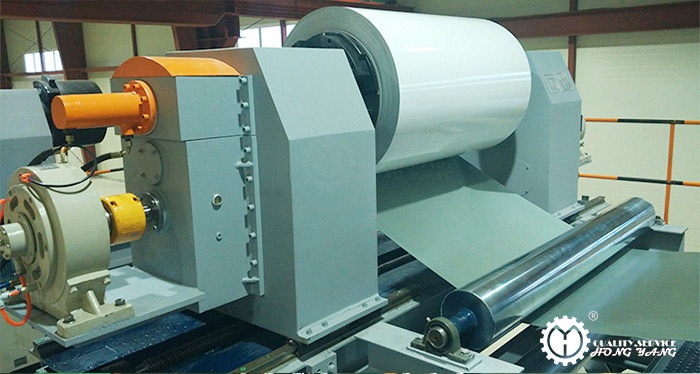 Stablely Unwinding System
With Hongyang Machinery's double head moveable hydraulic

collapsible chunk uncoiler, the aluminum can be stablely unwinding, to make the composite tension very steadily. It can make sure the composite panel surface very flat.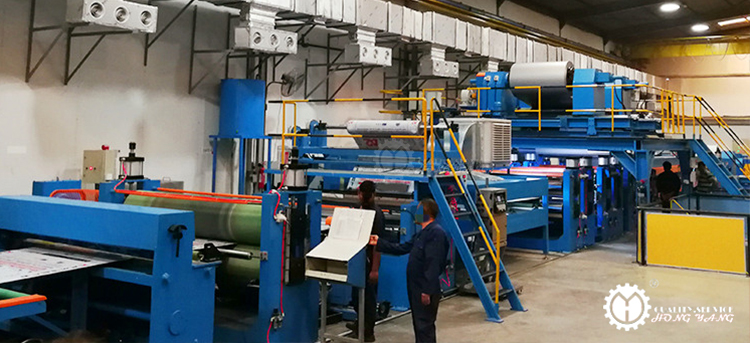 Finish Panel Quality
With the precision processing mirror chromate steel composite roller, the temperature both end of the roller error within ±3℃, so after the aluminum bonding with the core, the finished panel is very flat.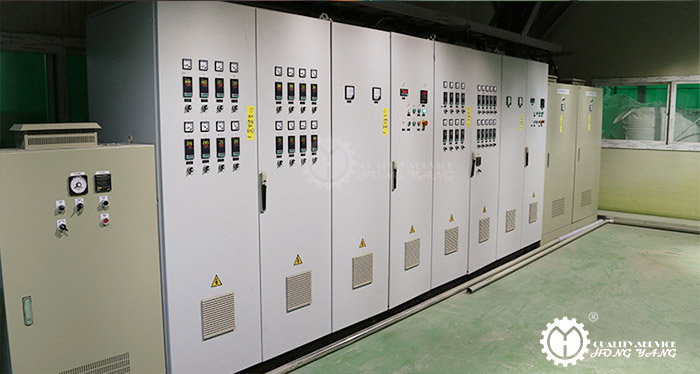 Automatic Electrical Control System
Hongyang's machine all standard use the Schneider brand low voltage components.
The Plc, HMI, all choose the Siemens brand. The Inverter choose the ABB brand.
What Hongyang Machinery can do for you ?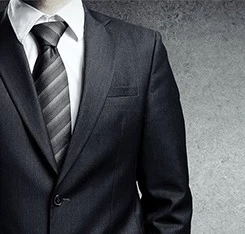 Professional.
Professional engineers supply suitable machine according to customer requirements.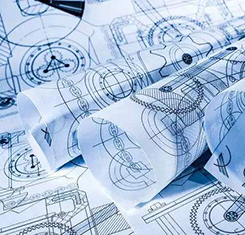 Machine Layout.
We will make the machine layout design according to your factory conditions.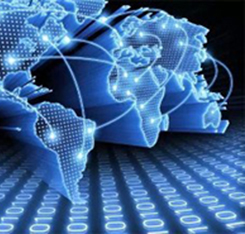 Sample Project.
When you visit us w

e can provide a sample project for you to visit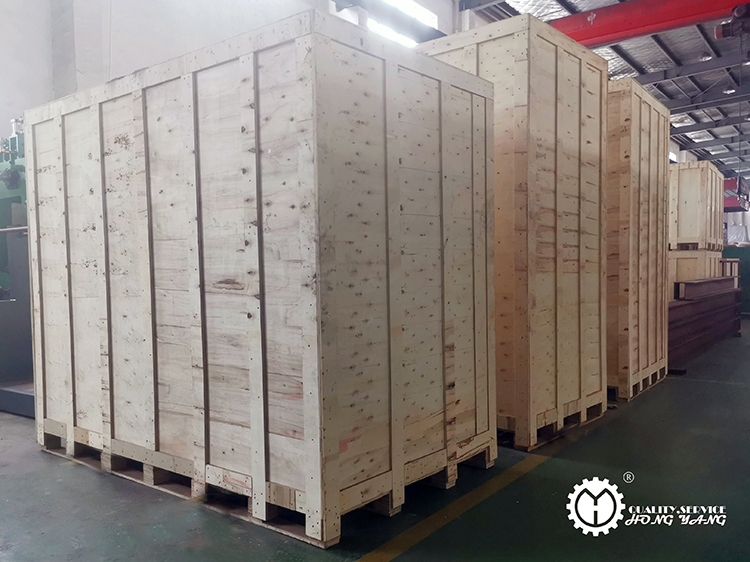 Conventional packaging:

inside is wrapped with PE film

outside is wooden box.

The normal delivery period is 90 days,

depending on the place order time, the

specific time is about 90 to 120 days.

We will make detail packing lists even one

nut, also make very clear photo for each

package.
Zhangjiagang Hongyang Petrochemical Machinery Co.,Ltd.
1 / Standardized workshop of total 10,000 square meters.

2 / The equipment will be well assembled and test before leaving the factory, to ensure the smooth working of water pipeline, and pneumatic, electrical and mechnical stability.
3 / Sufficient stock of spare parts ensures the timely delivery and supply of spare parts.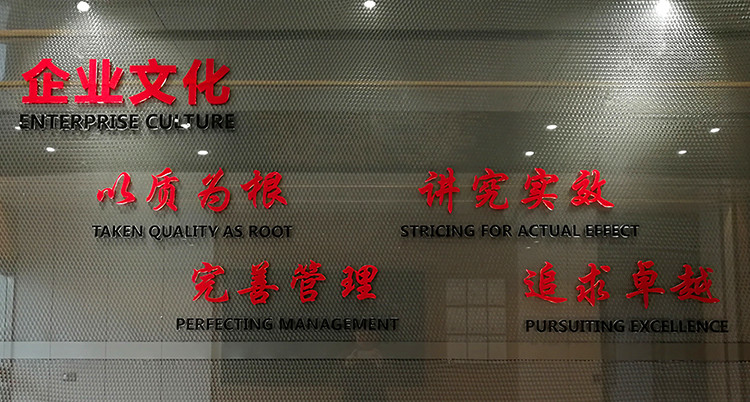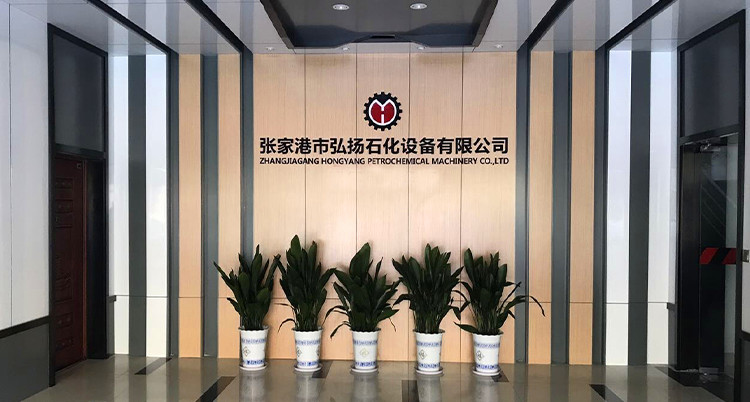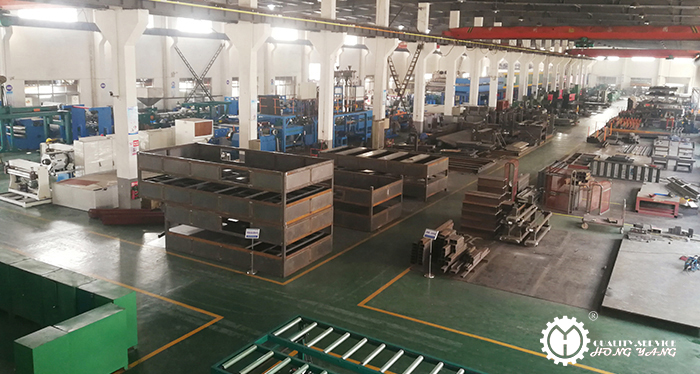 Hongyang Sales Manager Team and Engineer Team.
1 / Professional installation team who can speak fluent English can help customers make benefits in a shortest time.
2 / The engineers are experienced. We can produce different product with different kinds of requirements and work out reasonable flow chart as per customers' requirements to save space.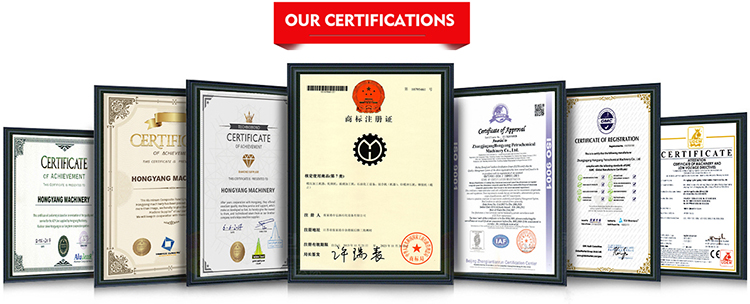 Hongyang Machinery Cetificates and Patents.
1 / International certification, National Certificate of equipment verification, and more than 40 invention patents are done in Hongyang Machinery .




2 / Verification Certificates of equipments:

ISO9001:2015; CE Certificate , TUV


3 / National Certificate of equipment verification:standard organisation of Nigeria , CNCA certificate, Saso certificate of Saudi Arabia, etc.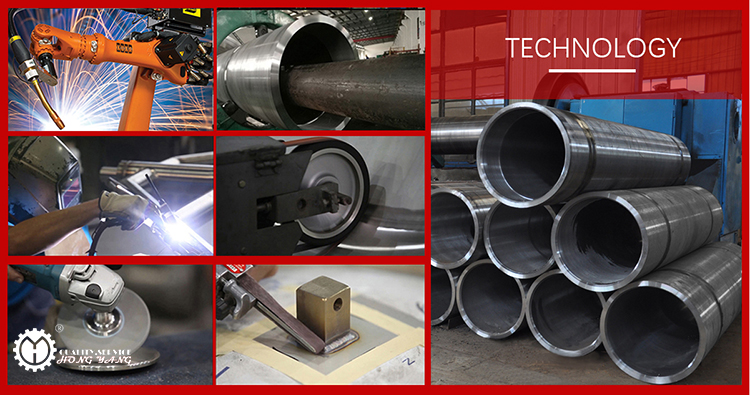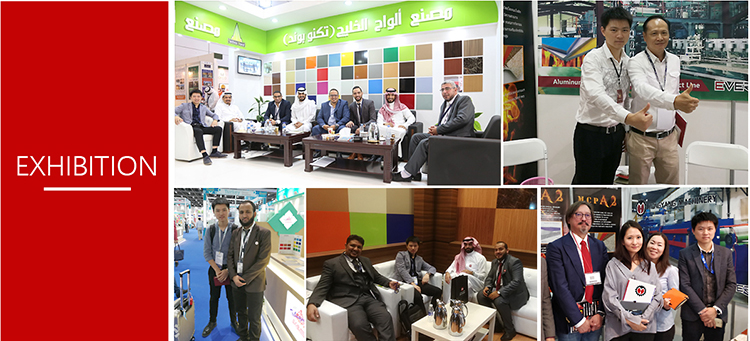 YOU ARE WELCOME TO OUR FACTORY AT ANY TIME.
● If we can fullfill your request and you interested in our products, you may pay a visit to Honyang Machinery site
● The meaning of visiting supplier, because seeing is believing,

Honyang Machinery

with own manufacture and developed& research team, we can send you engineers and make sure your after sales service.
HOW TO GUARANTEE YOUR FUNDS TO BE SAFE AND DELIVERY TO BE ON TIME?
● Through Alibaba letter guarantee service, it will ensure the on time delivery and the quality of the equipment you want to buy.
● By letter of credit, you can lock the delivery time easily.
● After the factory visit, You can ensure the facticity of our bank account.
SEE HONGYANG MACHINERY HOW TO ENSURE THE QUALITY!
● In order to ensure the accuracy of each part, we are equipped with a variety of professional processing equipment and we have accumulated professional processing methods over the past years.
● Each component before assembly needs strictly control by inspecting personnel.
● Each assembly is in charged by a master who has working experience for more than 5 years
●After all the equipment are completed, we will assembling all the machines and run parts testing for at least 12 hours to ensure the stable running in customers' factory
THE AFTER-SALE SERVICE OF HONGYANG MACHINERY!
● After finish the production, we will debug the production line, take photos, videos and send them to customers via mail or instant tools
● After the commissioning, we will package the equipment by standard export package for shipment.
● We will arrange our engineers to customers' factory to do the installation and training.
● Engineers, sales managers and after-sales service manager will form a after-sales team, online and off line, to follow the customers' project.
ZHANGJIAGANG HONGYANG MACHINERY EQUIPMENT CO.,LTD.
Zhangjiagang Hongyang Machinery Equipment Co., Ltd., fundada en 2005, está ubicada en la ciudad de Zhangjiagang, provincia de Jiangsu, cerca del río Yangtze y rodeada por Shanghai, Nanjing y Suzhou, en el rápido desarrollo de los paneles compuestos de aluminio de China y las industrias relacionadas, después de casi 15 años de exploración, los productos Hongyang cubrieron series de líneas de producción de paneles compuestos de aluminio, línea de producción de paneles compuestos multifunción de alta velocidad, línea de producción de paneles compuestos ignífugos de grado A2, línea de producción de pretratamiento químico de aluminio, línea de producción de revestimiento de color de aluminio, compuesto corrugado de aluminio línea de producción de paneles, línea de producción de paneles compuestos de aluminio en forma de panal, máquina de recubrimiento, gofrado, líneas de producción de laminación de películas por una fuerza poderosa, tecnología madura y el concepto de confiabilidad.Diseñamos una nueva línea de productos en serie, que tiene una alta capacidad de producción, mejor práctica, salvajemente adecuado, operación de humanización, mayor calidad del producto, mantenimiento más fácil e, y también puede producir compatibilidad alta. Hemos obtenido 7 patentes de invención, 6 patentes en examen sustantivo y 21 patentes de modelos de utilidad, y nuestra empresa pasó la certificación del sistema de gestión de calidad ISO9001, nuestros productos han pasado la certificación CE de la UE en la industria de maquinaria. Excelentes proveedores de marcas en la industria de paneles compuestos de aluminio, empresa de tecnología privada y otros honores. La empresa proporcionó con éxito la máquina y los servicios para EE. UU., España, Arabia Saudita, Emiratos Árabes Unidos, Corea del Sur, India y muchos otros clientes nacionales y extranjeros. En el viaje de ser la marca mundial de primera clase, Hongyang Company, como siempre, buscará la excelencia, permanecerá junto con los clientes en un viaje en velero y creará conjuntamente un futuro brillante.
Nombre de empresa: ZHANGJIAGANG HONGYANG MACHINERY EQUIPMENT CO.,LTD.
Representante: ZhuLiangcai
Producto / Servicio: Línea de paneles compuestos de aluminio , Línea de pretratamiento y recubrimiento de color metálico , Máquina de núcleo de panal de aluminio , Línea continua de productos de paneles de nido de abeja de aluminio , Máquina laminadora de película pur , Línea de panel
Capital (Million US $): 5,000,000RMB
Año de fundación: 2005
Facturación Annual: US$2.5 Million - US$5 Million
Porcentaje de exportación: 71% - 80%
Volumen Total de Compras anual (Millones de dólares EE.UU.): US$2.5 Million - US$5 Million
Número de empleados para investigación y desarrollo: Fewer than 5 People
Número de empleados para control de calidad: Fewer than 5 People
Servicio del OEM proporcionado: yes
Tamaño de la fábrica (metros cuadrados): 5,000-10,000 square meters
Ubicación de la fábrica: INDUSTRIAL CLUSTERS OF TANSHANG VILLAGE, GANGHUA ROAD, HOUCHENG JINGANG TOWN, ZHANGJIAGANG CITY, JIANGSU PROVINCE, P.R. CHINA
Persona de Contacto: Ms. Jenny Yan
Número de Teléfono: +86-512-58776838